The ICS Misson is to provide professional private investigations anywhere in the world,
at anytime in a timely, and accountable manner. Start a Free Consultation Now
Wherever you need us to be, we are already there.
ICS is the combination of independent companies sharing the ICS Brand.
The most minor details become case breaking. Act Now!
When you need a private investigation, no matter where you are, we are available 24hrs.
When you need a private investigation, no matter where you are, we are available 24hrs.
Our purpose at ICS as private investigators is to provide our clients with accurate answers
to their questions in a professional, confidential, and cost effective manner.
Our purpose at ICS as private investigators is to provide our clients with accurate answers
to their questions in a professional, confidential, and cost effective manner.
Our policy at ICS as private investigators is secure our future through the development of
long-term professional relationships based on a philosophy of earned trust and mutual respect.
Our policy at ICS as private investigators is secure our future through the development of
long-term professional relationships based on a philosophy of earned trust and mutual respect.
I am not sure how you got in there and befriended them. But you did! Amazing.-Client
What is hidden, will soon be discovered through our professional investigaitons.
Sometimes the best thing to do is everything
- M Rabern
What you can't see, you can't defeat
- D Rabern
Arts of trickery and deception are required to catch tricksters and deceivers.
- M Rabern
Arts of trickery and deception are required to catch tricksters and deceivers.
- M Rabern
Confidential

Recommended

Missouri Private Investigator Services Since 1967
Welcome to ICS of Missouri, an independently owned licensee of ICS. ICS of Missouri accepts most case types and works throughout the state. You can receive a confidential free consultation 24 hours a day with one of our on-call licensed private investigators. We can be reached through the online free consultation system or over the phone at (314) 825-5512. Either way, we stand ready to serve you 24 hours a day, 7 days a week, including all holidays. Missouri License no. 201-2013573
ICS of Missouri - Private Investigators
ICS of Missouri is an independently owned and operated licensee of ICS World, providing private investigations throughout the entire state of Missouri. If you need a professional Private Investigator in Missouri to assist you with a discreet, confidential investigation, fill out a Private Investigator Free Consultation. Our licensed private investigators are committed to providing affordable, reliable service in your area and report their results in a timely, accountable manner. Call ICS of Missouri Toll Free at (800) 828-9198. Missouri License no. 2012013573
ICS of Missouri provides a full range of investigations for the State of Missouri, and has private investigators in every major metropolitan region. Whether your case involves fraud, adultery, missing persons, child custody, extramarital affairs or infidelity, asset searches, process service, surveillance, background checks or any of our other services, ICS of Missouri can find the answers you need in a discreet and professional manner.
If you suspect your spouse or partner of cheating, you need to find out the truth. A private investigator can help you find the proof you need to confront your lover, or help you put your worrying mind to rest if it turns out your partner is not cheating. If you suspect your partner of cheating, look for these common signs of a cheater: excessive or secretive computer use, hiding of cell phone and personal finances, working uncharacteristically late or going on business trips at the last minute, lack of, or a sudden increase in sexual appetite, being diagnosed with an STD (even STDs with long incubation periods should be considered suspicious), abnormal activity on the home phone like hang ups when you answer or hang-ups after a specific number of rings, or claiming that a wedding ring has been lost or stolen. If your partner is engaging in these or other suspect activities, contact ICS of Missouri to begin an investigation today.
The rProof of an affair is not necessary in Missouri if you want to file for divorce if you have a cheating spouse, but evidence of an affair can come into play in other legal concerns. You may be able to recover financial losses due to your spouse's affair during a divorce if you have sufficient financial data to prove how much money was spent on the affair. If a Private Investigator finds out that your cheating spouse was buying elaborate gifts for their lover, paying their rent, or giving them spending money, you might be able to get some or all of this money back. If your spouse was spending money on someone else, ICS can help find the necessary proof to ensure you get back the money you rightfully deserve.
Even if you aren't married, a private investigator can reveal invaluable information about the affair, such as the number of additional partners being seen and the amount of money being spent on the affair(s). An investigation with ICS will answer all these questions and more, helping to empower you in this difficult time.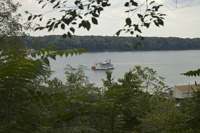 Many parents are unable to determine child custody, visitation, and support arrangements on their own, and are forced to turn to the Family Court. When a judge determines who will receive child custody in Missouri they take several factors into account, including a parent's ability to provide a loving, clean, safe, and stable environment for the child. A private investigator from ICS of Missouri can help you collect evidence about the other parent's home situation, lifestyle choices, and financial standing that you can use during your child custody, visitation, or support arrangement hearing. Every year 50% of parents entitled to child support money never receive the full amount owed to them, with 25% getting no money at all, even though a court has required the other parent to pay. Unfortunately, it can be difficult for the Family Court Services to accurately assess a child's living situation due to limited state and federal funding, and it is impossible for them to follow through on every case.
If you feel your child's best interests are not being met by your current custody arrangements, or if child support payments aren't being made, ICS of Missouri can help provide the proof you need to take your case in front of a judge. In the course of the child custody investigation, ICS of Missouri might need to speak to friends, family, childcare workers, co-workers and the DHS to get the clearest picture of your child's welfare. At ICS of Missouri, we will focus solely on your case, and have access to be the best tools and resources available to provide a thorough, discreet and professional investigation. We can solve your case using surveillance, skip tracing, hidden asset checks, public record searches, undercover investigations, and more.
ICS of Missouri conducts missing person and locate person investigations throughout the state, and if your case moves out of state, ICS of Missouri will use the vast network of ICS licensees and approved sub-contractors to see the case through, no matter where it leads. You may want to turn to local police authorities when a friend or loved one has gone missing, but with most missing adults cases, there is little that the police can do unless there is strong evidence of foul play. ICS of Missouri can locate all missing person type, whether a crime has been committed or not, and may be able to help prove foul play in a missing person case, making it possible for the police to become involved. Private investigators are not regulated by the same jurisdictional and budgetary concerns at local police and FBI agents, which is why many people turn to the experienced professionals at ICS of Missouri. Many lost person cases simply fall outside the scope of criminal investigations, for instance, if you're searching for a friend or family member with whom you have lost contact. ICS can help you find someone even if the police have already attempted to solve the case. If you have an unsolved missing person case, or need to locate a lost person in Missouri, we can help. If you want to reconnect with a loved one, find your birth parents or locate a debtor/defrauder, contact ICS of Missouri to begin your investigation today.
If you need a background check performed on an individual living in Missouri, or if you live in Missouri and need a background check performed out of state, ICS can help. Background checks are one the most common and well known tools a Missouri private investigator can provide. Often, a background check is the only information a client needs. In cases where a more in-depth investigation is called for, the background check is a great starting point, providing the investigator and client with valuable leads to pursue. If you need a Missouri background check, or if you have a case involving one, ICS is ready to work for you to provide the discreet and confidential service you need in a delicate and professional manner. ICS has been helping people in Missouri just like you get results since 1967.
In an increasingly technological world, it has become more important-and more difficult-to keep your personal information safe. Part of keeping your information safe involves knowing who has been accessing your personal electronic devices, and determining if information has been viewed or copied. By using Computer and Cellular Forensics, a centrally managed service offered by ICS, it is possible to retrieve and analyze data from electronic storage devices, like desktop and laptop computers, network servers, external storage drives, flash drives, digital cameras, smart phones such as the iPhone or Android phones, and more. All data retrieval methods used by ICS are complaint with all federal and Missouri state laws, so any data recovered will be available to use as evidence. In addition to recovering emails, instant messages, and text messages, ICS also offers virus and spyware detection and removal, pornography detection, email tracing, computer and network intrusion detection and prevention, Internet history evaluation, and hidden files detection. Contact ICS today to ensure that your data and digital devices are safe. ICS can help protect you from the increasing threat of identity theft.
Technical Surveillance Countermeasures are steps taken to detect and prevent unwanted surveillance. Technical surveillance is a centrally managed service offered by ICS, often takes the form of eavesdropping by bugging a house, tapping a phone line, or installing hidden cameras, with the intention of committing corporate espionage, privacy invasion, extortion, identity theft, information theft, or stalking. Being the victim of technical surveillance can endanger your personal safety, and leaves you vulnerable to potential financial damages. To ensure that you haven't fallen prey to technical surveillance, ICS will perform a technical surveillance countermeasures sweep, which consists of sweeping for bugs, performing a physical and electronic inspection of the area to check for infrared, laser, audio recording, hidden cameras, wireless microphones, radio transmitters, phone taps, GPS tracking, and cell phone interceptors.